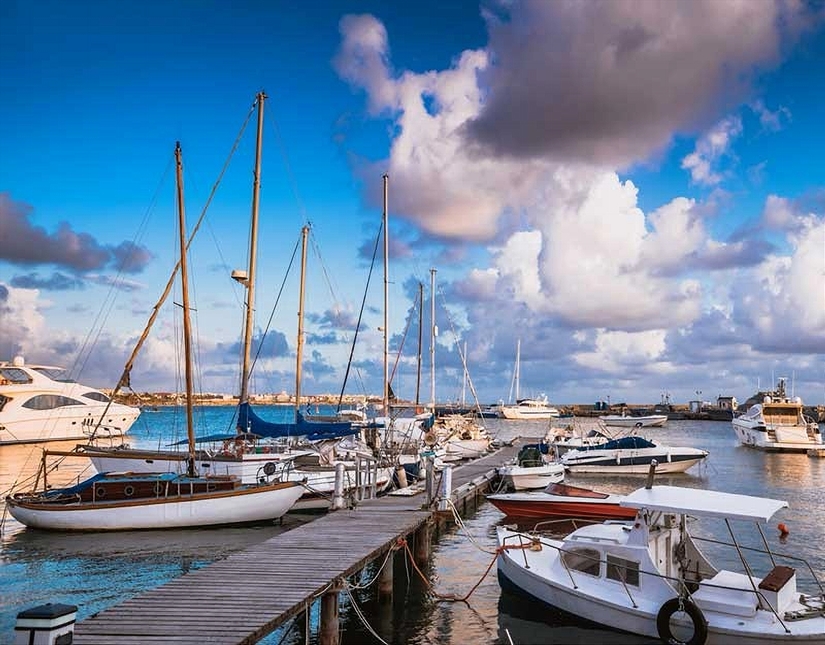 Why do so many expats decide to live in Cyprus or move to this beautiful Mediterranean island after retirement?
Cyprus is an incredibly picturesque country with an active and thriving immigrant community, but what exactly is it that makes them all leave their home and move to this island state?
The third largest in the Mediterranean, the island of Cyprus is located southeast of Greece and south of Turkey. This location between Africa, Asia, and Europe has given Cyprus some of the most picturesque landscapes on our planet, the likes of which you will not find anywhere else in the world. Endless miles of the most fantastic beaches, magnificent mountain ranges, as well as the unique cultural traditions and high quality of life of the people living in these beautiful areas, make Cyprus a must-see destination.
When it comes to moving abroad, expats from all over the world agree that Cyprus is one of the most attractive places to move to. In addition, there are established, stable communities of immigrants, including Russian and English-speaking ones, which also makes living on the island more comfortable.
Some people who come to Cyprus on vacation are fascinated by the country and its people and begin to think about moving. Others learn about Cyprus at home - articles and blogs often present the island as an ideal place to live. Whichever group you belong to, you probably would like to get an answer to the question: is Cyprus really that good? Read on and you will find out a list of the main reasons why you should move to Cyprus.
Top 27 reasons to live in Cyprus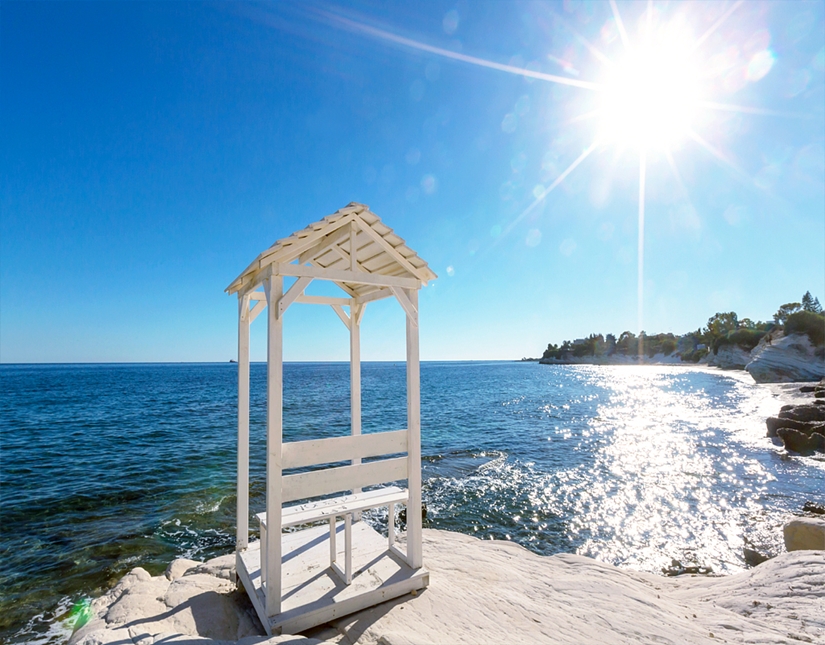 1. Cyprus has fantastic weather
The reason why so many people go on vacation to the Mediterranean is the wonderful climate, and it is not surprising that the same reason is a weighty argument for those who decide to move here. Its premium geographical location has 'blessed' Cyprus with long summers and short mild winters.
The sun shines on the island for 9 out of 10 days, and therefore its inhabitants can almost always spend time outdoors and enjoy the wonderful nature. It rains mainly in winter and summer is predominantly dry, while on the mountain range of Troodos located in the central part of the island you can find snow during winter and early spring. Within an hour's drive, you can go from swimming on a sandy beach to skiing on a pristine mountain top.
2. A measured, calm pace of life
While life in most modern cities rushes at a frenzied pace and is full of anxiety, life in Cyprus flows at a slower pace. The Mediterranean culture is especially strong in this part of the region, so locals often relish the opportunity to live without haste. This laid-back approach may take someone aback if they are used to things being rushed, but as you settle on the island you learn to adapt to its pace.
3. Few people, a lot of free space
If you want to escape from the hustle and bustle of a big city, then Cyprus with its low population density will be a real find for you.
In total, about 900 thousand people live in Cyprus, 3/4 of whom live in the five main residential areas. In spite of how small the island may seem on a map, there is in fact quite a lot of free space. Should you choose to live at a village just outside the city, for example, you will have ample room and quiet while still being easily connected to civilisation.
4. English-speaking environment and Russian-speaking diasporas
You might be surprised to find that the vast majority of Cypriots speak English and many of them also speak Russian.
While the language barrier often becomes a problem for relocation, but the situation is different with Cyprus. For 80 years, the island was a British colony until it gained its independence in 1960, so many here speak English well. In fact, English is constantly used by Cypriots in every aspect of daily life and the level of proficiency in this language is quite high.
The knowledge of the Russian language was brought to the island by the immigrants from the former USSR, whose number in Cyprus today is about 70 thousand. Especially in cities like Limassol, you will find that many shops have signs in Russian while several restaurants offer menus in the language as well.
However, making an effort to learn some Greek will certainly help you make friends with your neighbors.
5. Fantastic education standards
Cyprus offers extremely high-quality education and there is a higher percentage of university-level educated people than most EU countries. While public schools are Greek-speaking, several international schools are located here to facilitate the integration of immigrants. Of course, it is worth considering the cost of education, since these schools are private educational institutions. Depending on the school chosen and the year of study, education for 1 child will cost you from 5 to 9 thousand Euros per year.
Nevertheless, your children are guaranteed to not only receive an excellent education, but they to also grow up within an international cultural environment. This advantage for many families often becomes the main one when deciding to move.
The education received in Cyprus allows you to continue your studies in higher educational institutions in Europe, Asia and America.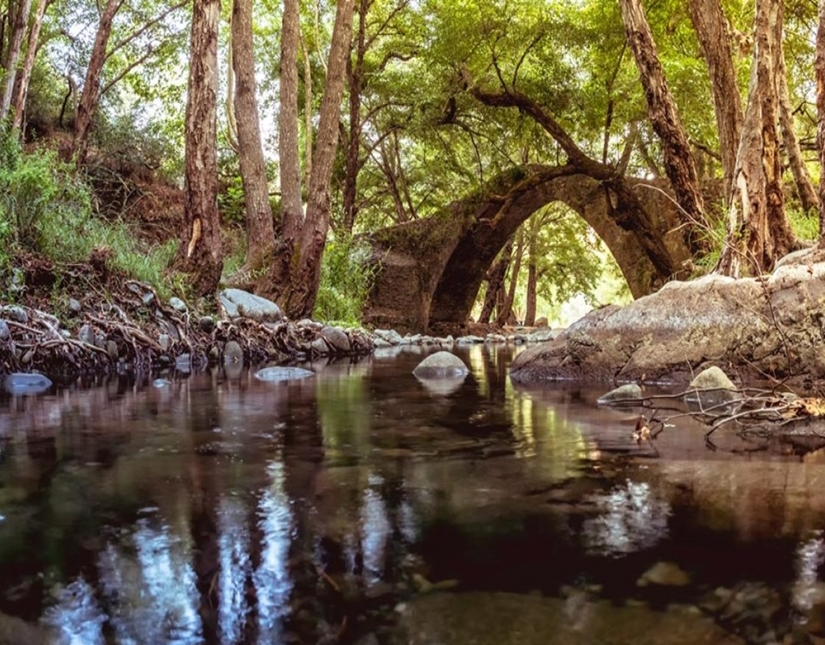 6. Plenty of fresh air and low pollution
As more and more people learn about the effects pollutions can have on health, finding a place with clean air and an absence of harmful substances in water and soil may seal the deal when it comes to moving. There is practically no heavy industry in Cyprus, so the air, land, and water do not contain any industrial pollution. The air here will seem cleaner, especially for those with asthma - on the island its symptoms are usually mitigated. However, dust storms do occur in Cyprus, but this usually happens only in spring.
7. A peaceful society with a low crime rate
Cyprus is a very safe country with one of the consistently lowest crime rates in Europe. This is a huge benefit for in-demand professionals and their families looking for a safer place to live. While some crimes are simply not reported, they are mostly petty thefts and are dealt with relatively peacefully without or with the involvement of the police. There are very few reports of violent crimes on the island.
8. Low cost of living
Compared to the UK, Central Europe, and major cities of CIS the cost of living in Cyprus is significantly lower.
Therefore, if you have sold your property and are moving to Cyprus, here you will find an excellent standard of living for a moderate budget with the opportunity to save something for the future.
9. Favorable tax rates
Corporate tax in Cyprus is lower than in most European countries (the exception is Bulgaria, where the income tax rate is 10%), capital gains tax is limited and there is no inheritance tax. In addition, Cyprus offers a preferential tax regime for the profits of companies associated with the development and use of intellectual property products, as well as many tax breaks and exemptions. This is great news for anyone planning to move to Cyprus permanently for work, or after retirement.
10. Plenty of job and career opportunities
Cyprus' soft tax regime became a reason for the relocation of hundreds of international companies to the island. This has led to the creation of new jobs, which is an excellent opportunity for the expats looking to relocate to Cyprus. A business-friendly environment and a large immigrant community have spawned many successful businesses in a variety of industries like construction, smart technologies, water pipelines, and plumbing services, tourism, and others.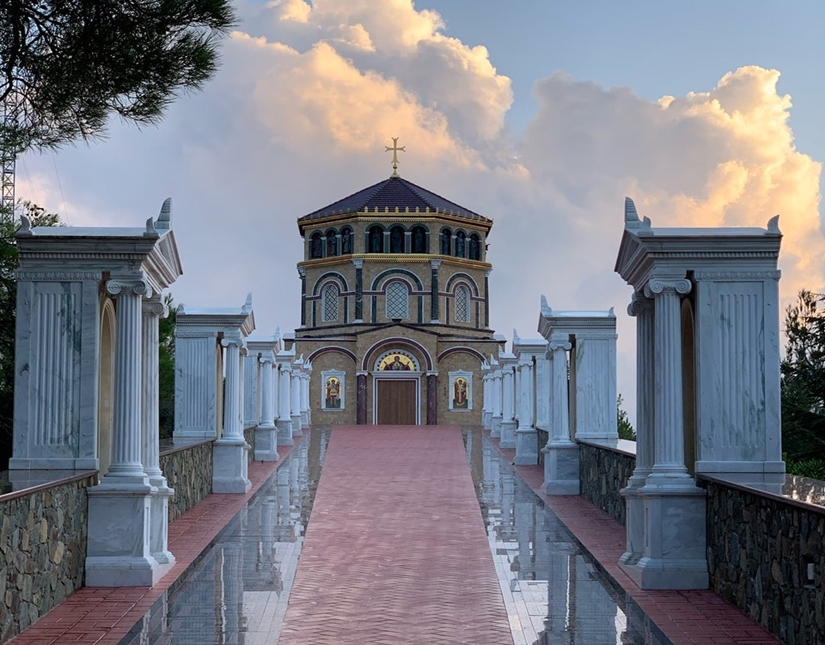 Other important benefits of living in Cyprus:
Of course, apart from the above ten reasons, there are many more additional arguments in favor of moving to Cyprus:
11. Quality public health care
Cyprus has an excellent level of medical services. For residents of the country, basic medical care is available through the National Healthcare System and urgent medical care will only cost you 10 Euros for an appointment at the emergency department of any public hospital.
12. Excellent private medicine
The level of medical services in Cyprus is one of the highest in Europe, so people often come here for treatment and operations. Most private healthcare workers are fluent in English and every hospital has a Russian-speaking specialist.
13. Transport infrastructure
Although there is no railway in Cyprus, there is a modern new public bus route connecting the rural areas and all the cities of the island with each other. If you have your own car, you can easily explore the entire island through a highly efficient road system. It is worth noting that Cypriots drive on the left, so UK migrants will feel right at home. The island is also well-connected to the rest of the world through its harbour in Limassol and the two international aiports in Larnaca and Pafos.

14. Magnificent beaches
Cyprus is a land of breathtakingly beautiful beaches and thanks to the balance between work and play which is so important for Cypriots, here you will always have plenty of time for beach bliss, all within a short walking or driving distance from your home. Whether these are the golden sands of Nissi Beach, the magical coves of Coral Bay, or the vibrant turquoise waters of the Blue Lagoon on the Akamas Peninsula, you'll always be spoilt for choice in Cyprus.
15. First-class communications network
Cyprus has an excellent telecommunications network, excellent internet and stable mobile communications. With the arrival of international companies on the island, the quality of communications is constantly improving. Today, broadband Internet is available in most of the country.
16. Property prices
Property prices in Cyprus are very reasonable. Apart from that, the government creates additional incentives to buy real estate at prices over € 350,000. Buyers of such real estate, if desired, can immediately obtain a residence permit. Thanks to the government policies aimed at supporting the development of the construction sector, the Cyprus property market has grown significantly over the past few years. On the other hand, compared to the value of real estate in Cyprus in the early 2000s, the current price level is 35-40% lower, which allows interested buyers to purchase real estate at fairly competitive prices. A rather striking example is the fact that today the ratio of the value of similar properties in Cyprus and Malta is 1:2. However, it is best not to delay buying as the demand for housing and commercial property is growing faster as more people discover the benefits of living in Cyprus.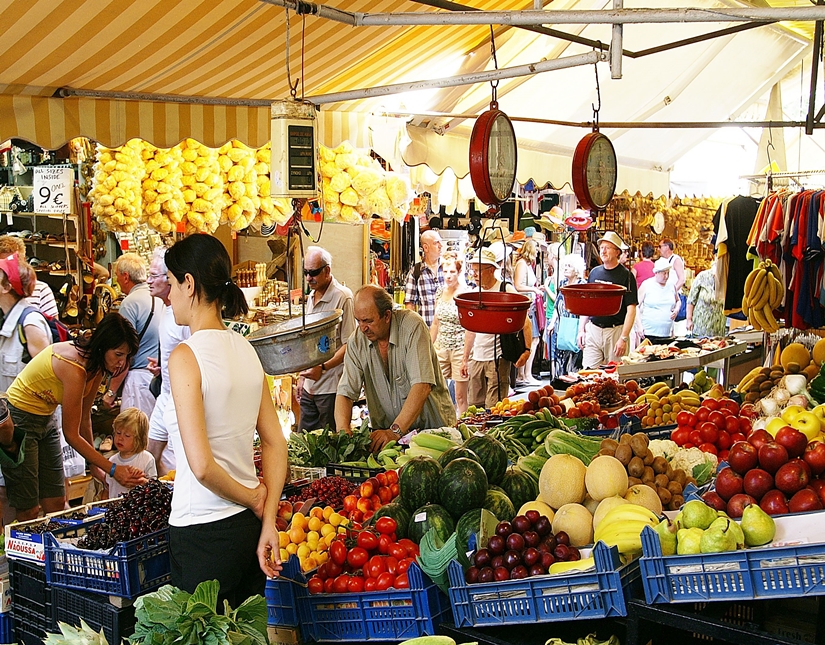 17. Delicious local food
Cypriots indulge in the classic Mediterranean diet. Local markets are filled with a variety of fresh local products and are a real attraction found in every corner of the island. Being an island, there is always a lot of fresh fish in Cyprus. The products are mainly seasonal and therefore always fresh, without preservatives and chemical additives.
18.Comfortable environment for living with a child
Cypriots are very family-oriented people, and therefore the whole island is adapted for comfortable living with the whole family. Playgrounds in every neighbourhood, events happening throughout the year, as well as a variety of options regarding food, play and education will ensure your child has the best experiences in Cyprus.
19. High life expectancy
Among all European countries, life expectancy in Cyprus ranks third and fourth for men and women, respectively. Moreover, it has increased by 3 years over the past decade and continues to grow. It is unknown whether this is due to the measured pace of life, low levels of pollution, or the continued availability of fresh, seasonal fruit and quality medical services. But it is clear that if you move to Cyprus, you will almost certainly live longer to have time to enjoy it all!
20. Incredible history
Cyprus has a rich and unusual history that goes back thousands of years. The oldest known settlements on the island are between 6 and 9 thousand years old. Over the centuries, Cyprus has come under the influence and control of various states countless times and Great Britain was its last colonizer. These events weaved a curious pattern from the confluence of many cultures and turned the island into a worthy object of the most careful study by politicians, historians, and culturologists.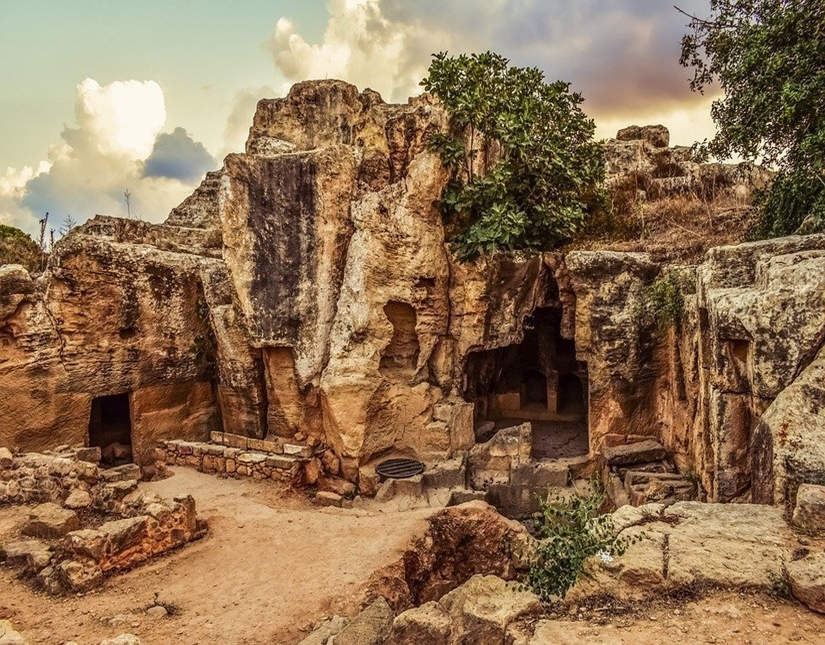 21. A vibrant cultural scene and entertainment options
You may think that a metropolis like London or New York definitely has the upper hand when it comes to entertainment and culture, but Cyprus is not to be underestimated. Annual ancient theatre festivals, the latest blockbusters, modern plays and concerts of local and international artists are but a few of the options you will have to choose from on a daily basis. On top of that, the cities have a vibrant and varied nightlife while you may also find any local or international cuisine in the countless restaurants the island has to offer.
22. The natural landscape of incredible beauty
While many associate Cyprus with sun and beaches, the island also boasts of breathtaking rural landscapes. Forests, quaint little villages tucked away in the mountains and a number of nature trails all await those who are willing to find them.
23. Large expat community
Moving to another country can be accompanied by difficulties because when changing a place of residence a person is faced with a completely different way of life.
Being part of the immigrant community will help you overcome the difficulties of the first months and make it more comfortable to adapt to your new home. Being close to those who have already passed this path, you will receive wise advice and recommendations in which direction to move.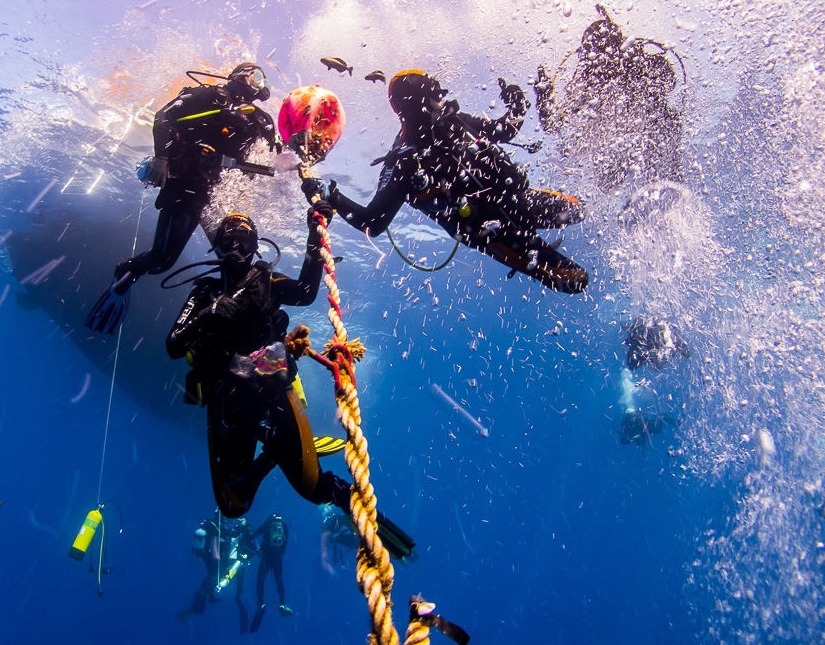 24. Variety of water activities
Surrounded by water on all sides, Cyprus is an excellent destination for water sports, which are plentiful on the island. Water locations are so magnificent and varied that it will not be easy for you to choose one.
Popular activities include scuba-diving, windsurfing, water skiing, banana and inflatable boat trips, wakeboarding and much more.
25. It's very easy to take the first step!
As Cyprus has long been a popular destination for expats, there are many services available on the island to facilitate the relocation process. You will get assistance with any question at every stage of the move, whether it's in the field of finance, buying real estate, or transporting things to Cyprus.
26. Live where others only come for vacation
While you may be missing friends and family, living in a popular vacation spot means they can easily visit you during their vacations. And since Cyprus is very popular with tourists, you will find that you will become just as popular during the high tourist season!
27. Inexpensive property rental
If you are not going to buy a property, but just want to rent it, there is an affordable rental market at your service with completely reasonable prices. Real estate here is generally quite inexpensive. However, it is worth remembering that if you are looking for a property in a popular tourist area, then the rental price will be much more expensive for you.
Ready to move?
Let's summarize. Cyprus is a wonderful place to move. This island is much more than just a beach resort - it can be a comfortable home for a family, a retired couple, a young professional, and in general anyone who wants to see the world from a radically new angle. If your life is filled with constant stress, then a measured and carefree lifestyle may be exactly what you need. A well-established expat community will help you cope with the challenges of adapting to a whole new way of life, and nothing will stop you from settling on the island in comfort.
Need more information about moving to Cyprus? Visit our page and you will find all the answers to the questions related to immigration.
If you need advice or a calculation of the cost of moving, please contact us and we will be happy to help.